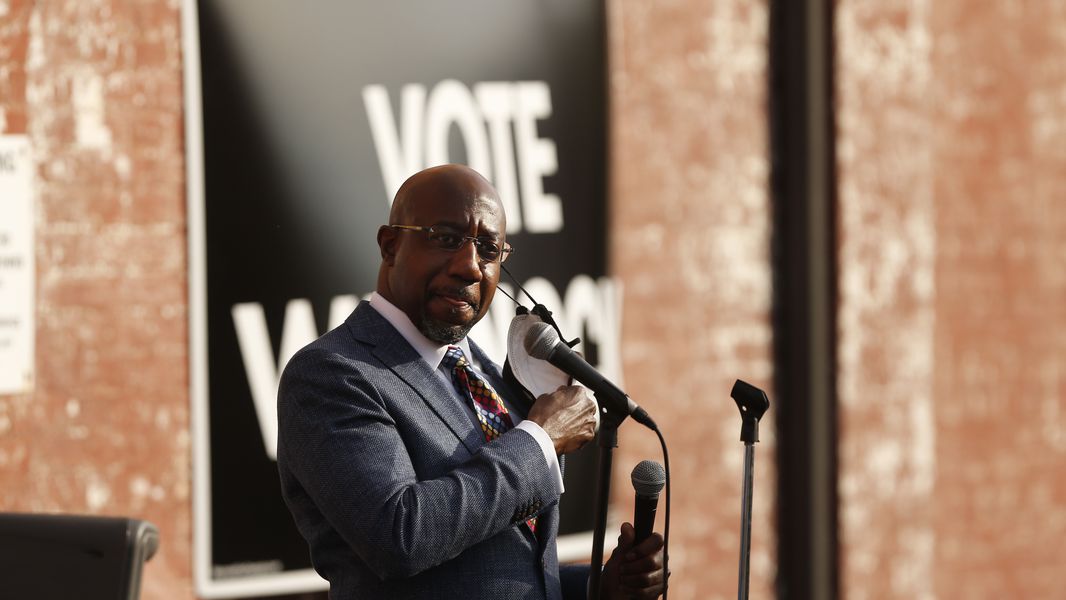 Black Ministers Urge Warnock to Change Abortion Rights Stance
More than two dozen conservative Black ministers have sent an open letter to the Rev. Raphael Warnock criticizing the Democratic Senate candidate's support for abortion rights.
Warnock, the senior pastor of Ebenezer Baptist Church, has come under fire from U.S. Sen. Kelly Loeffler and other Republicans for opposing abortion restrictions ahead of Jan. 5 runoffs that will decide control of the Senate.
The letter released Friday opens by applauding Warnock for his "commendable efforts to share Christ while pursuing political solutions to our most pressing problems" before highlighting his remarks that he is a "pro-choice pastor."
"You have publicly expressed your views that abortion is an exercise of 'human agency and freedom' that is fully consistent with your role as a shepherd of God's people," the letter reads.
"We believe these statements represent grave errors of judgment and a lapse in pastoral responsibility, and we entreat you to reconsider them."
Like other prominent Georgia Democrats, Warnock has pledged to oppose new restrictions on abortion and vigorously lobbied against the so-called "heartbeat" anti-abortion measure that narrowly passed the Legislature last year and was promptly enjoined by the courts.
Loeffler has sponsored legislation seeking to sharply restrict abortions, and has touted endorsements of several major anti-abortion groups, including The National Right to Life Committee.
Most of the ministers who signed the letter were based in Georgia, but it also features clergy members from states including Alabama and Florida.
A spokeswoman for the group said the letter was emailed to the church Friday and hand-delivered to Warnock's campaign office at noon. A spokesman for the Democrats said he was steadfast in his support for abortion rights.
"Reverend Warnock believes a patient's room is too small a place for a woman, her doctor, and the U.S. government and that these are deeply personal health care decisions — not political ones," said Warnock campaign spokesman Michael Brewer.
"He also believes those who are concerned about life ought to be focused on the incredibly high rates of infant mortality and maternal mortality, and working to make sure we are expanding access to health care, not taking it away."
The topic of abortion came up during the recent debate between Loeffler and Warnock, as both traded barbs about the contentious policy divide.
Among the signers of the letter is Bishop Garland Hunt Sr., senior pastor of The Father's House in Norcross. He said his concern was "spiritual – not political" and that he worried how abortion affected the Black community.
"The Lord is very clear about being pro-life and that life in the womb should be protected," he said.